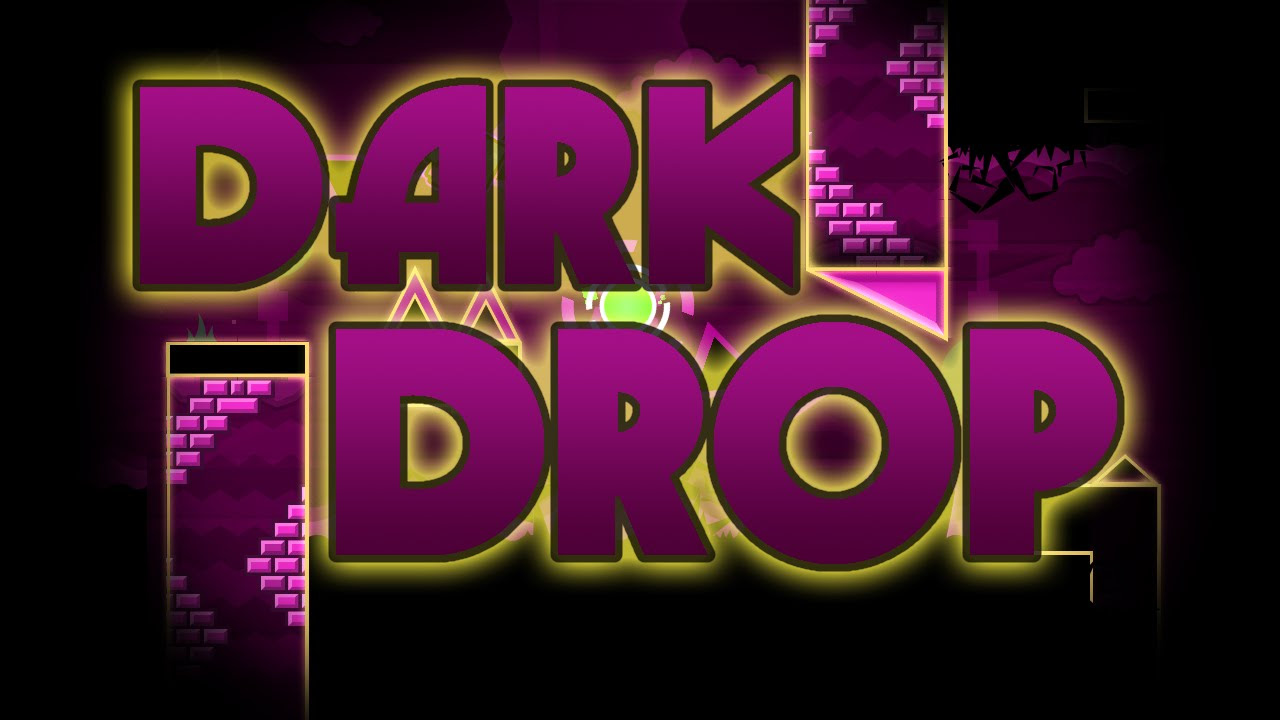 Geometry Dash Dark Drop
Geometry Dash Dark Drop is a fantastic level with fantastic playability and sync. The first level in Alkali's Drop trilogy is followed by Darker Drop and Darkest Drop.
NatDak and Alkali collaborated to build the 2.0 Harder 7* level "Dark Drop," which was then released by the latter. After Kappaclysm, it is the fifth and last stage of the Chaos Gauntlet. This level offers an exciting and enjoyable gameplay experience that will make you want to play it again. Prepare to set out on a voyage in a Harder level, which has 16,032 objects and lasts 1 minute and six seconds.
The first element of the level is a very simple cube part. Even when the player enters the 2x speed portal at 10%, this phase is relatively simple. The drop starts at 17%. There is a part of a 3x wave. Beginners may find this section challenging, but competent players should have no trouble with it. The player then alternates continuously. The player changes into a cube, a UFO, and finally back to a cube. Even though you cannot sight-read this section, it is extremely simple to complete if you are aware of the challenges you will face.
User coins
In the cube segment, the first coin is at position 4%. The player must leap off the block and click the mysterious jump orb in order to get it.

The second coin can be found in the cube portion at 61%. Just one more hop is required once the player exits the cube portal.

The wave segment's 77% mark marks the location of the third coin. The player must exactly move in waves above and through the restricted region in order to collect it.
How To Play
Press [up], [w], or [space] to jump.