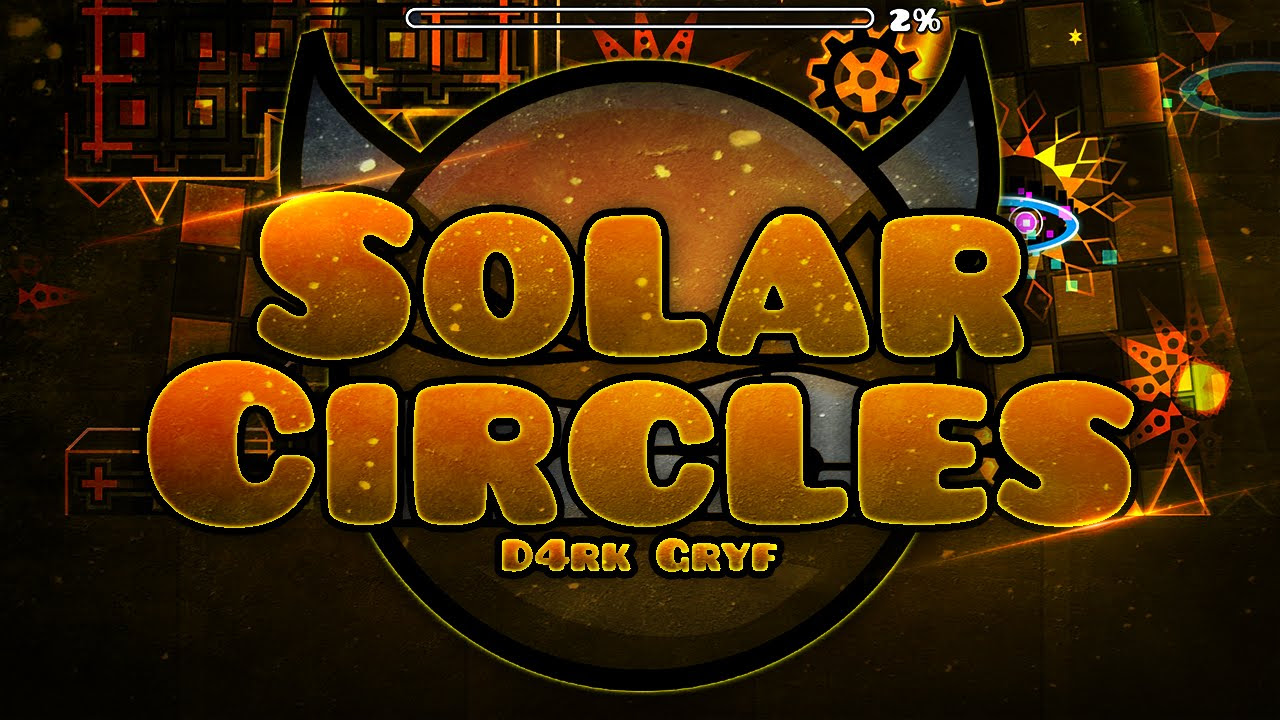 Geometry Dash Solar Circles
Geometry Dash Solar Circles
Geometry Dash Solar Circles
Geometry Dash Solar Circles is a Medium Demon level rated at 10 stars. It is a remake of Nine Circles, as its name implies.
D4rkGryf published Geometry Dash Solar Circles. He is the author of two additional Nine Circles levels: Solar Circles XII, an unrated level that was undoubtedly influenced by Nine Circles XII, and Robotic Wave, an easier version of Geometry Dash Sonic Wave that was erased. This level has a pretty traditional layout but is slightly detailed with decorations that resemble the sun and are orange in hue. It has an electronic dance song instead of a typical dubstep song, unlike most Nine Circles levels.
Gameplay
The level begins with a moderately challenging half-speed cube part that employs multiple bogus lines and troll orbs in an effort to confuse the player. You should be able to memorize this portion. The player then uses a few easy techniques to enter a normal-speed ship sequence. The player next enters a straightforward ball portion with a few tricks.
The player then enters the customary triple-speed Nine Circles wave phase when the beat slows down. The player is given easy sections alternated with a little bit difficult sections in this wave portion. Due to the rather unusual timing, the level does not call for a lot of mashing abilities and instead emphasizes reflexes. The two dual parts (regular and mixed sizes) might be regarded as the two hardest duals on the entire level. A challenging cube segment follows, similar to the prior one. The level comes to an end after the creator's name.