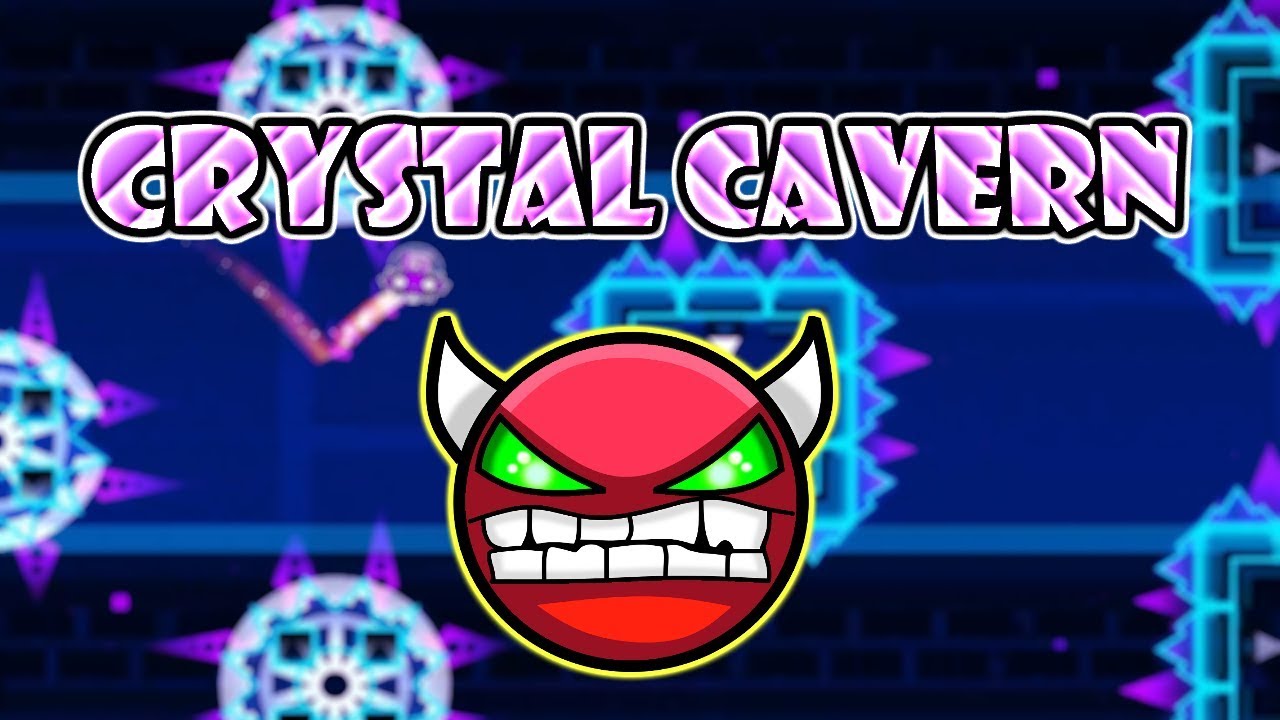 Geometry Dash Crystal Cavern
Geometry Dash Crystal Cavern
Geometry Dash Crystal Cavern
Geometry Dash Crystal Cavern is an Easy Demon from the ZenthicAlpha. It is not challenging to complete the level. So if you are a newbie, don't miss it!
Crystal Cavern is unique in that it was created entirely in 1.9 and features a banger of music. Except for some minor timing issues on the cube stages, the level is not tough to accomplish. You will be captivated as soon as you enter the realm of Crystal Cavern, which has wonderful graphics and is pretty nicely decorated for its version; it is made in blue and light blue colors.
Gameplay
The level begins with a straightforward yet slightly perplexing cube stage. You must hop over the spikes and click on the spheres while shifting gravity and under the influence of timing. There could be trap spheres as well.
The Flappy Bird-style UFO stage follows. Here, you must initially fly through fairly restricted corridors with spikes, altering gravity, before transforming into a small UFO and repeating the process, except the obstacles are spread.
The cube stage follows. You'll have to leap over the spikes again and click on the necessary spheres. There is then a brief auto-ball stage. The UFO stage appears next, which is similar to Flappy Bird but easier.
How To Play
Move a geometric icon through a succession of levels containing obstacles, spikes, and hazards. The objective is to safely guide the icon to the finish of each level while preserving accurate timing and rhythm.
Geometry Dash Crystal Cavern keeps players guessing with a range of challenges ranging from shifting platforms to gravity-defying passages, ensuring that every moment of gaming is both entertaining and unusual.