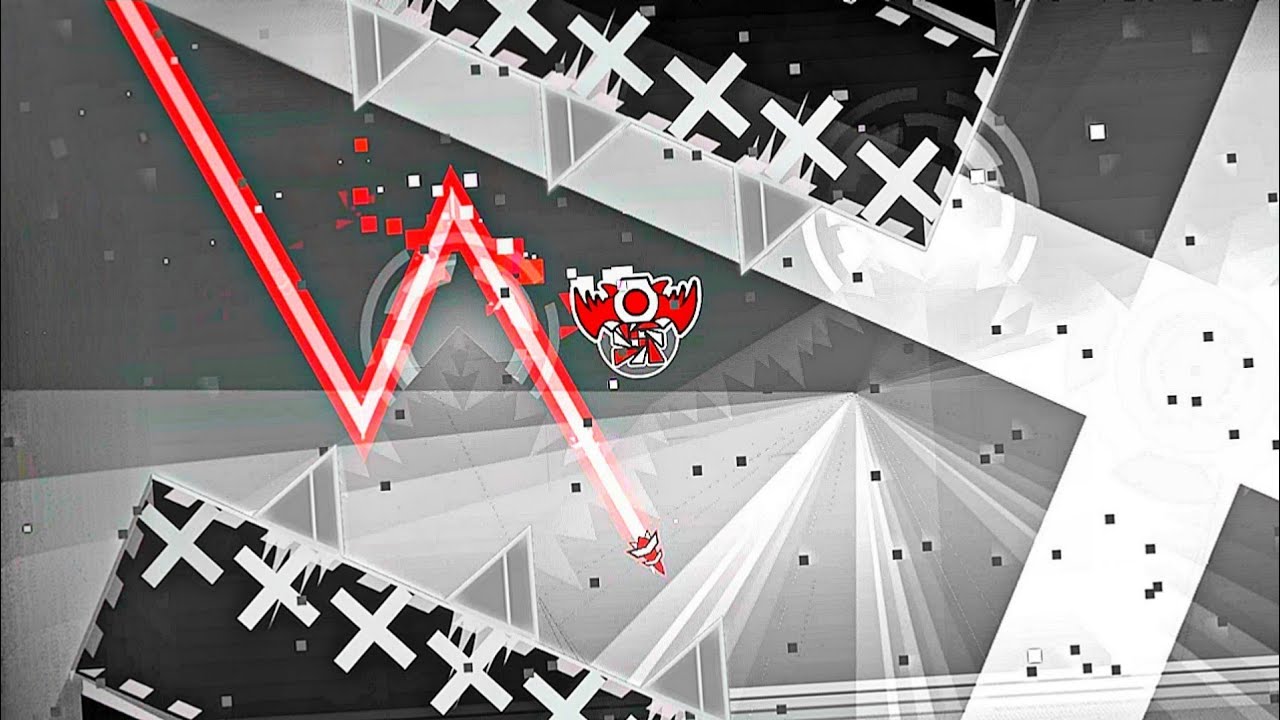 Geometry Dash Black Blizzard
Geometry Dash Black Blizzard
Geometry Dash Black Blizzard
Geometry Dash Black Blizzard is an exhilarating rhythm-based platformer that will test the limits of both your skills and your reflexes.
This Geometry Dash 2.0/2.1 solo Extreme Demon Level game was created on May 21 by KrmaL. He waited four months to confirm. The main characteristic of this edition is the number of challenging timings and really challenging portions. Although the first 40% of the level can be a little frustrating, after you pass them, you have a very strong chance of succeeding.
The level has 29,084 objects with dark lighting and effects that frequently block the player's view. The orbs are a uniform black color as they descend. The player is made unaware of the purpose of each orb, which drives them to memorize it. A true masterpiece of a level is created by the gameplay, aesthetics, and song together!
Gameplay
Half-speed mini-cubes with few dark decorations and various tricky timings make up the level's opening segment. Although there are some hops involved, orbs are the main focus of the gameplay. The infamous "staircase" appears halfway through and, if the first jump is not timed correctly, could end in a grating demise close to the top. The segment concludes with a brief vehicle section before moving on to the following section.
The player then encounters a challenging portion of regular-sized cubes. Similar to the last portion, this one contains a lot of flaky orb timings. There is a lot of fog all around it, and lines are flying across the screen. Throughout the section, two moving crosshairs jump from one sphere to the next.
A triple-speed UFO segment with numerous gravity changes and some spam precedes the falling part. The focus then shifts to the ball, which has a lot of fast timing. The next target is the spacecraft, which has some straight flying and green orbs to hit.
The player must maneuver through small, cramped spaces with occasionally dimming screens while playing as both the spacecraft and the wave, in both forms of size and gravity, in the final portion, which is played at half speed.